By The Business Journal, Lake County Book of Lists
City Attorney for the Municipalities of Waukegan, Antioch and Winthrop Harbor.
Legal counsel is only a call away. Contact us at
847-623-5900
for a free consultation about your case.
We'll help you succeed.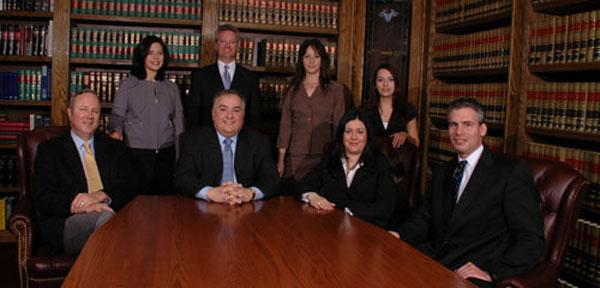 Our firm is based in Waukegan, IL, and we're proud to serve clients in the Lake County area. We are deeply familiar with the local laws, giving our clients the best chance of success.
We offer several areas of practice, including:
Criminal and Personal Injury Attorney in Waukegan, IL
Superior Skills – Exceptional Results
People need lawyers during some of their most vulnerable moments, such as when their family is falling apart, they're the victim of a crime, or they've been accused of a crime. During these crucial times, don't rely on just anybody to help you. Call Daniels, Long & Pinsel, LLC, when the stakes are high and you need a skilled personal injury attorney or criminal law attorney in Waukegan, IL.
Our Commitment to Our Clients
Daniels, Long & Pinsel, LLC, has served Lake County for 25 years, and during that time we've fought hard for our clients. Some of our more prominent successes included multi-million dollar cases, and we always fight aggressively to get our clients the best outcome possible. Learn more about our experienced team on our about us page.
If you're not sure if we can help you, please give us a call. We offer free consultations, so we're happy to speak with you about your case, whether you need a DUI law attorney in Waukegan, IL, or a personal injury attorney in our area.